Featured document of the week for the week of April 30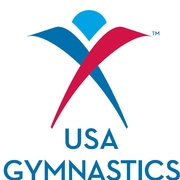 This week, we are featuring the complaint in Jordyn Marie Wieber vs. USOC, USA Gymnastics, Michigan State University, Larry Nassar, et al. in the Superior Court of Los Angeles County, California.
The general outlines of this case will be familiar to anyone who has been following the news in recent months. Wieber, a US Olympic gymnast and gold medalist in the team competition in London in 2012, and now resides in California, states that she was sexually abused by USA Gymnastics / Michigan State physician Larry Nassar (who was recently convicted of multiple counts of sexual assault and possession of child pornography), and that the defendants failed in their duty to protect her and her teammates.
Wieber alleges, inter alia, that the institutional defendants, USOC, USA Gymnastics, and Michigan State, were aware of earlier allegations of sexual abuse by Nassar (in the case of the University, as far back as the mid-1990s), but took no measures to protect the young female athletes who were relying on them, despite being legally mandated reporters under California law.
Other defendants include two officers of USA Gymnastics.
https://www.sportslaw.org/members/secureDocument.cfm?docID=1621