SLA Conference Preview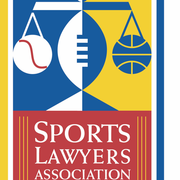 By: Cameron Miller
The 2019 Sports Lawyers Association Conference will be held at the Desert Ridge Marriott in Phoenix, Arizona. Below is a preview of the panels and presentations that will be held over the two-and-a-half day event.
Thursday
The "Breaking Into the Sports Industry" panel kicks-off the SLA Conference. Sam Renaut, the outgoing Director of Arizona State University's fast-rising Sports Law & Business program—a program Renaut himself planted the seeds of as an ASU Law student—will moderate the panel. Panelists include Buffy Filippel, a veteran of IMG and Korn/Ferry and the founder of sports job site TeamWork Online, and Dana Hooper, a shareholder in Greenberg Traurig's Phoenix office, a professor in ASU's Sports Law & Business Program, and a member of Law360's Sports Editorial Advisory Board.
SLA President Nona Lee—the Arizona Diamondbacks' Executive Vice President and Chief Legal Officer—will give opening remarks at 12:15pm. Lee is the second female President of the SLA; Pamela R. Lester led the organization from 2001-03. She is the third current or former SLA President with direct ties to Phoenix—past Presidents Ken Shropshire and Glenn Wong are now professors at ASU.
Gabe Feldman and Matt Mitten—two titans of American sports law—will then present their signature sports law update, which is sure to include the myriad legal developments in and around college sports, the rise of legalized sports gambling, gaming, and betting, and brewing labor disputes in the pro sports leagues.
Thursday afternoon will also feature successive panels on three of the sports industry's most dynamic issues: eSports, technology's role in sports media, and the university counsel's role in collegiate athletics. Although the eSports panel includes several in-house and league attorneys, two AmLaw 100 firms (O'Melveny and Foley Lardner) have reps on the panel—an indication of how large firms are already building up practice groups to serve the burgeoning competitive video game industry.
Friday
Friday's slate begins with a lawyering strategy session manned by an impressive cast of panelists, including Bob Dupuy, formerly a top lawyer at MLB and current a partner at Foley Lardner; Stephanie Vardavas, former counsel for Nike; and Norman Wain, currently the General Counsel of USA Track and Field.
The "Athlete Abuse: The Human and Legal Issues" panel follows, and it figures to have a heavy focus on the Larry Nassar scandal. Rachael Denhollander—an attorney, former gymnast who suffered the disgraced doctor's abuse, and pivotal figure in Nassar's downfall—is a panelist along with renowned Title IX lawyer Janet Judge.
The conference's ASU/Phoenix theme will continue with the presentation of the Michael Weiner Sports Lawyers Association Award of Excellence to ASU Athletics Director Ray Anderson (who, like Lee, is a Member of the ASU Sports Law & Business Program's Advisory Board).
A group of six sports law experts will then give updates on recent Court of Arbitration for Sport (CAS) decisions. The highest profile CAS decision in recent memory was announced in late April and will surely dominate the discussion at this session: The rejection of South African athlete Caster Semenya's challenge to IAAF's hyperandrogenism regulations, which will require athletes like her to reduce their natural levels of testosterone.
Other early afternoon panels on Friday are a session on sports wagering moderated by NCAA Deputy General Counsel Naima Stevenson and a panel on crisis management. The sports wagering panel may have a league and labor flair with the inclusion of NFL lawyer Adolpho Birch III, PGA Tour counsel David Miller, and NBPA attorney Clarence Nesbitt. The "When a Sports Client's Problems Go Public: Managing the Public Relations and Litigation Crisis" session will feature former White House Press Secretary Ari Fleischer and Quinn Emanuel Urquhart & Sullivan's Ben O'Neil, who helped guide CONCACAF brass through the various corruption investigations prosecuted by the Department of Justice.
The Friday session concludes with a number of breakout panels, with topics ranging from Commercialization of Athlete Names & Images to Legal Issues Arising Out of eTicketing and Legal Issues for Start-up Leagues. Ricky Volante, the CEO of the upstart Historical Basketball League whose leadership includes prominent antitrust economist and NCAA critic Andy Schwarz, will speak on the latter panel. Other prominent panelists include American Arbitration Association Vice President Lance Tanaka, who will speak during the session entitled "Inside Arbitration: Insights from the Sports Law Advocates, Arbitrators, and Parties," and Winston & Strawn lawyer David Greenspan (Labor Relations Update panel), who is fresh off a historic antitrust victory over the NCAA in the long-running In re Grant-in-Aid case.
Saturday
The SLA Conference concludes with the League General Counsels and Players Association Executive Director panels. The former is slated to include top attorneys from the NFL, NHL, MLB, and NBA; the latter will include union leaders for those league, as well as the MLS and an eSports players' rep. Sports Business Journal Executive Editor Abe Madkour will moderate both panels.
Cameron Miller is a 2016 graduate of Stanford University and earned a Master's in Sports Law & Business from Arizona State University in 2017. He is the Sports Lawyers Association's Research Assistant and is a rising second-year law student at Georgetown University.