College Athletics: What a Long Strange Trip it Has Been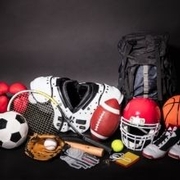 SLA Member
"Lately it occurs to me
What a long strange trip it's been"
~ The Grateful Dead
In the fall of 1991, under the direction of Dean Gary Roberts, as a member of the newly created Sports Law Society at Tulane Law School we developed and hosted a Sports Law Symposium and I was in charge of a panel titled "Reform in College Athletics." Our keynote speaker was NCAA Executive Director Dick Schultz who had recently taken over for the legendary Walter Byers—and we were able to recruit him because he was a licensed pilot and loved flying to New Orleans but that's a story for another day.
At the time there was concern about the growing commercialism within "big time" college athletics and it felt like change was needed. NCAA v. Board of Regents had been decided just seven years prior. NCAA v. Tarkanian had been decided three years earlier yet Jerry Tarkanian was still the coach at UNLV. And, after rebuffing Tarkanian's efforts to recruit him to Las Vegas, Ed O'Bannon stayed home and was a freshman at UCLA. Now, in 2021, as the Sports Lawyers Association prepares for its annual conference, "Reform in College Athletics" remains a topical panel getting plenty of attention. Yet, somehow, it feels a bit different this time around as the NCAA is getting hammered from all sides.
Three related attacks are coming at the NCAA's definition of amateurism and all show signs of inflicting serious damage—legal cases, state and proposed federal legislation, and outright competition. NCAA v. Alston, presently before the Supreme Court and due to be decided this summer, asks whether the NCAA's cap on compensation is illegal under antitrust law. The NCAA is ostensibly asking for an antitrust exemption while the plaintiffs argue the NCAA is a cartel of buyers is acting in concert to artificially depress the price of the workers.
Not to be overshadowed by the court system, a blitzkrieg of states are passing legislation providing college athletes with the rights to their name, image and likeness (NIL) in direct contravention of NCAA rules strictly prohibiting the same. The rush to enact these bills is staggering as six states have passed bills and 31 states have bills under consideration. While slightly different, all of these bills provide college athletes their rights of publicity while affording them access to agents. To be clear, state bills were initially intended to place pressure on Congress to pass uniform federal legislation speaking to this issue but agreement in Washington isn't, to be polite, common anymore.
When NIL rights are officially granted to college athletes (the same rights enjoyed by every other college student in the country) the implications will be dramatic. College athletes will have agents to help navigate this new world. Unions will have to determine how to govern, or not, agents chasing high school students heading to college. Schools and conferences will need to figure out how to handle potential conflicts as students seek deals that may compete with a university's own contracts. Advisory companies like Altius Sports Partners have cropped up which works with colleges to help them manage the NIL process for their athletes while protecting the school.
Finally, competition is entering the market for elite athletes graduating high school, especially in the sport of basketball. Earlier this week the creation of Overtime Elite (OTE) was announced which claims to offer the next generation of athlete empowerment. OTE claims to be "a transformative new sports league that offers the world's most talented young basketball players a better pathway to becoming professional athletes while engaging and inspiring a new community of digitally native fans."
OTE joins the Professional Collegiate League (PCL) in the marketplace for basketball players leaving high school as the PCL seeks to "reimagine the landscape of college athletics" by enabling athletes to benefit from their talent and marketability by offering education and compensation. Both OTE and PCL are models for basketball players to play basketball, develop for the NBA, and be compensated in a manner the NCAA forbids.
And finally by increasing salaries the NBA's G-League has already become an alternative to players wishing to get paid for their talents during the one year they have to wait to entire the NBA draft after high school—in fact, two of the top five prospects in the 2021 NBA Draft are likely to come from the G-League as they spurred college basketball in order to develop while getting paid.
What does this all mean? At a minimum the NCAA is going to look dramatically different in a few years as the culmination of decades of picking away at their amateurism model is finally reshaping the landscape. And as time passes, so too does one's perspective. Now law students are seeking me out to speak on panels titled "Reform in College Sports."