Will the Absence of Live Sports During COVID-19 Drive States to Approve eSports Sports Wagering Legislation?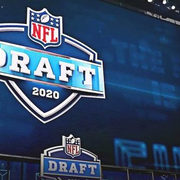 SLA Member Submission:
Among those hit hardest by the loss of live sports during the COVID-19 pandemic is the sports wagering industry. Almost without exception, live sporting events from NBA games to the 2020 Olympics have been postponed or cancelled, leaving sports books short hundreds of millions of dollars in revenue. In March alone, sports books in New Jersey and Pennsylvania lost out on the 300-plus million dollars projected to be wagered on collegiate and professional basketball.
However, due in part to nationwide shelter-in-place orders, eSports streaming on platforms like Twitch and Youtube Gaming has reached an all-time high. In addition to traditional eSports such as League of Legends and Overwatch, new modes of gameplay have emerged showcasing professional athletes competing against each other in video game versions of their respective sports. For example, on April 13, 2020 Major League Baseball (MLB) began its Player's League, which features virtual baseball games played between player-representatives from each of the 32 MLB teams on the MLB The Show platform. The NBA recently began a similar player's tournament on the NBA 2k platform. Taking this a step further, NASCAR began its eNASCAR iRacing Pro Invitational Series, which features current NASCAR drivers racing against each other on simulated NASCAR tracks using home-car setups. Unlike the MLB and NBA Player's Leagues, in at least two states, it is legal to gamble on the iRacing series in much the same way as a live NASCAR race.
As currently drafted, most state laws do not address gambling on eSports. States have been hesitant to outright approve such wagering given various legal and ethical challenges such as how to regulate wagers on games played primarily by minors, as well as match-fixing issues arising from bets placed by players on themselves (which becomes even more of a concern should eSports gambling extend to gaming among the general public). These concerns are amplified by the fact that there is no governing body in charge of integrity for the eSports community.
Nevada was the first state to approve wagering on eSports when it put Season 11 of the Counter-Strike ESL Pro League on its sports books this year. Soon thereafter, Nevada approved wagering on the iRacing Series. Both Counter-Strike and the iRacing Series fall under a general category in Nevada gaming law for "other events." In New Jersey, the iRacing Series was the first contest approved as an "eSport" by the state gaming commission. Approval in both New Jersey and Nevada seems to be due in part to the fact that iRacing is controlled by NASCAR and features competition among real drivers. As states look to recoup some of the gaming revenue lost as a result of the COVID-19 pandemic, this "players league"-type format could be the vehicle for more approvals for eSports wagering. With the floodgates seemingly open, this could progress to mass-approval for wagering on traditional eSports and from there, wagering on games played among the general public.
Currently, a bill is pending before the New Jersey Legislature which would allow for wagering on "games of skill." This includes various contests from popular multiplayer video games to competitive eating. A similar bill was introduced in West Virginia. It remains to be seen whether these and other bills gain traction amid the COVID-19 pandemic as the sports world adjusts to the "new normal."