Sports Law Development of the Week: Trevor Bauer Sues Training Company Over Unauthorized Use of his Intellectual Property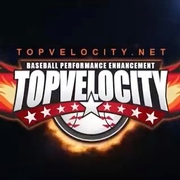 By: Cameron Miller
Professional athletes have a vested interest in protecting their intellectual property (IP), right of publicity, and exclusive control of their name, image, and likeness (NIL). As public figures whose personal brand—and there mere association with it—can be worth substantial sums, there are strong incentives for these individuals to protect the use of their NIL to preserve its value and authenticity. In recent years, both amateur and professional athletes have fought to maintain control over their personal IP, including:
Then-Washington Redskins player Pierre Garçon sued FanDuel over its allegedly improper and unsanctioned use of his NIL (the lawsuit was later settled);
The influential O'Bannon lawsuit was, fundamentally, a dispute over college athletes' control of their NILs; and
In 2008, then-NFL quarterback Vince Young sued various individuals who were intending to use the marks "VY" and "Invinceable" on clothing and other items.
Add current Cleveland Indians pitcher Trevor Bauer to that list. Earlier this month, Bauer (a citizen of Texas) sued Top Velocity, a pitching improvement and baseball training service, and its CEO Brent Pourciau (a citizen of Louisiana) for various trademark, IP and other related violations. As part of Top Velocity's services, Pourciau conducts video analysis of pitchers from both the collegiate and professional ranks. Those videos are then posted on YouTube and made available to Top Velocity customers. One of those pitchers, evidently, was Trevor Bauer. According to Bauer's complaint, filed in Louisiana federal court, Bauer "sells various products through the internet," including "products…designed to aid and promote individual pitching velocity development and other pitching qualities." Obviously, Bauer's products are not associated with Top Velocity, which is the probable impetus for his lawsuit: to prevent a competitor from using personal intellectual property (PIP) he claims is protected.
Representatives for Bauer reached out to Top Velocity this spring regarding its use of Bauer footage for its video analyses. After several weeks of correspondence, Top Velocity claimed to have removed "all images and likenesses of Trevor Bauer" from the organization's and Pourciau's "virtual presence." At that time, Top Velocity "also confirmed that they will never again post Trevor Bauer's image and/or likeness without first obtaining Mr. Bauer's permission." Bauer's representatives requested an affidavit affirming the removal of Bauer's PIP, but it was never provided.
Bauer's Complaint advances ten causes of action, grouped into the following categories:
General Allegations (Counts I and II)
Here, Bauer claims violations of, inter alia, the Lanham Act (federal trademark law), false advertising, dilution, and his common law rights to privacy and publicity. Because Top Velocity's "use of [Bauer's] Protected Intellectual Property was made without [Bauer's] permission, knowledge or license," the Complaint reasons, the public is likely to be (erroneously) lead to believe that Bauer "is associated with, approves of, endorses and/or sponsors the [Top Velocity's] products and/or services." These actions allegedly harm Bauer and his personal brand by "dilut[ing] the distinctive quality of [Bauer's] Protected Intellectual Property" and "by blurring and confusing the quality, meaning and importance of [Bauer's] Protected Intellectual Property." The Complaint also alleges that "[t]he value of BAUER's Protected Intellectual Property has been impaired and/or adversely affected by [Top Velocity's] wrongful, improper and unlicensed use."
Of course, the key issue here is whether the material used by Top Velocity—which the Complaint does not identify specifically but categorizes as "name, identity, images, likenesses, photographs, videos, statements, products, goods, services, tradename and/or titles"—is actually protectable. Pourciau has responded to the lawsuit by claiming his use of Bauer's footage was for educational purposes only and that it is protected under a "transformative fair use" doctrine.
Texas Law Allegations (Counts III – V)
The Complaint then sets forth three causes of action grounded in Texas state law, specifically: Tex. Bus. & Com. Code 16.29 (trademark dilution); Texas Property Code, Chapter 26, Section 14 (unsanctioned use of intellectual property); and Texas Deceptive Trade Practices Act, Tex. Bus. & Comm. Code §17.505(d). Texas law is relied upon because Bauer is a Texas resident. It is variously argued that Top Velocity's video analyses of Bauer's pitching and its marketing of that content was an act of "appropriation" "for [Top Velocity's] sole benefit without authorization"; intentionally using Bauer's PIP "while knowing that they had no authorization, permission, license or grant to do so"; and knowingly misleading the public by creating and disseminating material featuring Bauer that "could lead a reasonable person to infer that BAUER had endorsed the Defendants' products and/or services.
Louisiana Law Allegations (Counts VI – X)
Five causes of action based in Louisiana law are argued in the Complaint. Cited are Louisiana's Unfair Trade Practices Law (LSA-R.S. 51:1402 et seq.); LSA-C.C. Art. 2315 (duty to "repair" "damage" to individuals); and Louisiana's C.C. Art. 2298 (compensation for unjust enrichment). Bauer also claims Top Velocity's use of his NIL was "theft" under Louisiana law. The core thesis of these state law claims is that Top Velocity, without permission, utilized Bauer's intellectual property for its pecuniary gain and to the detriment of the player's "business and reputation." Louisiana state law is relied by virtue of Top Velocity and Pourciau's residency there.
Bauer seeks unspecified damages and "a written report, certified under oath, setting forth the manner and form in which [Top Velocity]" has removed and will never again use Bauer's PIP.
As mentioned, Pourciau has already begun to respond to the allegations, deeming them meritless and potentially fatal to the private coaching industry. "If we are to lose this case," Pourciau says, "it will change the (coaching) industry. It will change the internet as we know it for those that are sharing their analysis of baseball players or sharing content of what baseball players are doing in games." Pourciau has established a GoFundMe page to marshal resources for his legal fight and has encouraged his supporters to use the hashtag #SupportFairUse.
Critical to Bauer's lawsuit are two issues: First, whether the material he deems "protected" is actually protectable under the various laws cited in his Complaint; and, if it is, whether Pourciau has sufficiently "transformed" the material to shield it under a fair use theory. According to the U.S. Copyright Office, courts examine several factors when determining whether use of protected material qualifies for a "fair use" exemption:
Purpose and character of the use, including whether the use is of a commercial nature or is for nonprofit educational purposes;
Nature of the copyrighted work;
Amount and substantiality of the portion used in relation to the copyrighted work as a whole; and
Effect of the use upon the potential market for or value of the copyrighted work
Copyright-protected material used for the purposes of "criticism, comment, news reporting, teaching, scholarship, and research" may be acceptable under the fair use doctrine. "Transformative" fair use, which is mentioned specifically by Pourciau, "are more likely to be considered fair" and include "[uses] that add something new, with a further purpose or different character, and do not substitute for the original use of the work." Further, the fact that the Bauer material Pourciau analyzed was likely game footage (i.e., a "factual work") is another factor weighing in favor of fair use. Again, all of the factors listed above turn on Bauer's ability to establish a copyright over the materials used by Top Velocity.
Cameron Miller is a 2016 graduate of Stanford University and earned a Master's in Sports Law & Business from Arizona State University in 2017. He is the Sports Lawyers Association's Research Assistant.