Sports Law Development of the Week: D.C. Council member Proposes Sports Gambling Legalization and Regulation Bill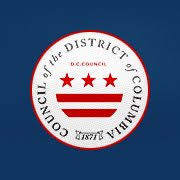 By: Cameron Miller
For the past 25 years, the seat of the nation's sports gambling power resided not on The Strip of Las Vegas, but in the District of Columbia. Recall that it was Congress in 1992 that enacted the Professional and Amateur Sports Protection Act (PASPA), which effectively barred state legislatures from legalizing and regulating sports gambling. From then on, final authority to alter the country's sports gaming landscape emanated from the halls of Congress and the nearby Supreme Court. Ultimately, it was the latter that reinvigorated the always robust, but largely shadowy sports betting industry by invalidating PASPA on constitutional grounds in May 2018. In the wake that decision, several states have finalized legislation legalizing and regulating sports gambling within their borders (Congress is also considering, but has not yet proposed, similar legislation).
Given its strong, albeit tortured, relationship with D.C., it is only fitting then that the District's council is now seeking to legalize sports betting in the city. The "Sports Wagering Lottery Amendment Act of 2018," proposed on September 18 by Councilmember Jack Evans, would legalize sports wagering in D.C. by adding it to the existing list of permitted gambling activities (currently limited to District-operated lotteries and games, and "bingo, raffles, and Monte Carlo night parties organized for educational and charitable purposes").
The overall framework of the proposed legislation comes via additions to D.C. Official Code § 3-1319 and is summarized here:
D.C.'s Chief Financial Officer is granted broad authority to superintend sports gambling in the city through the enactment of various regulations that serve the dual purposes of "ensur[ing] the integrity of the conduct of sports wagering activities and…protect[ing] the economic welfare and interests in fair and honest play of sports wagering participants." Amongst the regulations required by the proposed law are wager maximums; accounting practices for sports betting operators; tax and fee remittance procedures; and age verification methods. D.C.'s current CFO is Jeffrey DeWitt, who is slated to serve in the independent role through 2022. An appointed official who also serves on the board of the Washington Convention and Sports Authority, DeWitt will likely play a critical role in fulfilling Washington Wizards and Capitals owner Ted Leonsis's goal of bringing sports betting into the playing venue (this also happens to be Evans' vision, too: "We have major sports venues, look at Nationals Park, Capital One Arena, and Audi Stadium...these are all places where you could have gambling," Evans told Bloomberg. He also suggested sports bars and hotel as other potential hubs of gambling activity).
A number of consumer protections are included in the bill: Age restrictions on wagering (bettors must be 18 or older) and provisions that allow betting operators to help bettors enforce their own "limits." Sports betting operators also required to use "commercially reasonable methods" to prevent "athletes, coaches, referees, team owners, employees of a sports governing body or its member teams, and player and referee union personnel" from placing bets on their own sport. Given the bill's allowance for the solicitation of wagers in online forums and mobile phone applications, policing these sorts of bets would seem particularly difficult—and perhaps unachievable through only "commercially reasonable methods." The same issues arise for the bill's prohibition on bets from "individual[s] with access to non-public confidential information" and wagers made by proxy; unless a background check is conducted on each bettor, enforcing these integrity-oriented rules would seem challenging, and particularly in the online gambling environment.
The District's Office of Lottery and Gaming (OLG), which will share authority with the CFO in overseeing sports wagering, has the exclusive power to grant licenses to sports betting entities. The bill delineates four types of licenses: operator; supplier; management services provider; and occupational. Before earning a license, prospective operators must submit various documentation to the OLG, including projected tax remittances (discussed below) and "the proposed internal controls and security systems to be used in conducting sports wagering or processing sports wagering transactions." Operators must navigate the OLG approval process and pay an initial application fee of $50,000 to earn an initial five-year license; renewal fees are set at $50,000 (due every five years). Operators are also required to keep daily records of their wagers; submit annual audits to the OLG; and report suspect betting trends. Wagers placed from online forums and mobile phone applications must originate within D.C. bounds, and operators are obligated to use technology to only permit such bets.
"Occupational" licenses require "[a]ll persons employed to be engaged in sports wagering-related activities, or otherwise conducting or operating sports wagering" to be licensed by the OLG and pay a $100 annual fee (which can be paid by the employer). Recognizing the potentially burdensome scope of this language's application, the bill permits the OLG to delineate which positions "[have] the ability to impact the proper operation of sports wagering."
The OLG is permitted to operate its own sports gambling activities alongside its existing lotteries and games.
In addition to permitting stand-alone sports gambling operations, the bill also permits the Chief Financial Officer to license existing lottery and games agents as "sports wagering retailers." Ostensibly, that means any entity currently licensed to sell lottery tickets or solicit wagers on other games could apply to be a "sports wagering retailer." The retailer licenses cost $5,000, to be paid every two years.
Taxation – this section of the bill will ultimately determine its legacy. On a monthly basis, sports betting operators must pay to the District 10 percent of their gross sports wagering revenue from the previous month. "Gross sports wagering revenue" is calculated by totaling the operator's sports wagering receipts, less winnings paid to players (and/or annuities funding those winnings). Half of the tax receipts will be allocated to D.C.'s Birth-to-Three for All DC Amendment Act of 2018, which aims to bolster early childhood care, education, and maternal support initiatives. The other half will be directed to D.C.'s Commission on the Arts and Humanities.
Evans expects the bill to become law before the start of the next MLB campaign in March 2019. First, however, the bill must gain approval from the D.C. Council's Finance Committee and then the entire Council; no other Councilmember is on record opposing the legislation. If signed by Mayor Muriel Bowser—whose office has already voiced its support for Evans' proposal—the bill then goes before the U.S. Congress. The House and Senate have 30 days to act on the proposed legislation; if both bodies pass disapproval resolutions, the bill could only become law with a Presidential veto. If the bill is not acted on, it becomes effective and is published in the District of Columbia Register.
According to Evans, only three times in history has the Congress interfered with a proposed D.C. statute, meaning sports betting is almost certain to become legal in the place that effectively banned it nationwide only a generation ago. The political appetite for sports gambling, and thereby its legislative fortunes, have shifted markedly in the past generation, and D.C. is likely to be one of many U.S. jurisdictions to embrace sports gambling in the coming years.
Cameron Miller is a 2016 graduate of Stanford University and earned a Master's in Sports Law & Business from Arizona State University in 2017. He is the Sports Lawyers Association's Research Assistant and is a first-year law student at Georgetown University.