Negotiating NFTs for Athletes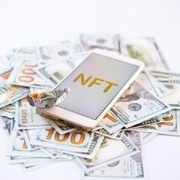 SLA Member Submission
"It's better to be last to be good than first to be bad."
-David Herrmann, social media expert
While non-fungible tokens ("NFTs") in the form of collectible digital artwork are a hot commodity, my advice is not to rush to ink the first deal put in front of your athlete client. Here's why in what is admittedly not a legal treatise but rather a dealmaker's tip sheet.
It's the Wild, Wild West
NFT Companies may be underfunded overseas entities kicking up dust or well-backed and experienced operators. And what further complicates matters is that NFT agreements are typically exclusive arrangements, while advances are only considered for the game's greatest stars.
Therefore, negotiating with the wrong company or on the wrong terms can put an athlete at a severe disadvantage.
Accordingly, here are the issues athlete representatives should consider:
Exclusivity
NFT companies want exclusivity. But at what price are they willing to pay? Often nothing. Pointing to the nascent market and their cost structure, NFT companies want athletes to hand over NFT rights in the interest of speed to market and a purported pot of gold at the end of the NFT rainbow. While there have been successes, such as Rob Gronkowski's reported $1.8 Million dollar haul for his Championship Series NFT Collection, there also have been notable busts, such as recent US Open and Arnold Palmer Invitational winner Bryson DeChambeau's paltry $64,000 take in the first 24 hours for his NFT collection on NFT platform Open Sea.
That said, if an athlete is in the top echelon at the position all time, you can leverage this for an advance. Some NFT companies are marshaling all of their resources for a few big splashes, then they look at their budgets to see what they can do for the second wave of signings. So, if you're client is not in the first wave of an NFT company's signings, you can get in line for the second.
If you are not in either of these waves, you can nonetheless limit the exclusivity window. I suggest a 6-month window as a starting negotiating point that gives the NFT Company time to develop and market the artwork, but it also gives the athlete a second and even third bite at the NFT apple if the first offering doesn't hit.
Splits
There are two types of NFT sales – the primary sale, and the resale of the NFT by the primary purchaser. The athlete is contractually entitled to a percent of the revenue on both transactions.
Splits range on the low end of 45% to the athlete and on the high end of 90% to the athlete.
NFT companies may have exorbitant artist costs (meaning the artist who creates the NFT), or alternatively be paying the artist a percentage of the revenue as well, so this is what largely will affect the split.
Copyright Issues
The reason for artist splits is the underlying copyright issues surrounding NFTs. Section 504 of the Copyright Act provides for damages of $750 to $30,000 per instance of infringement, regardless of intent. NFT companies, therefore, must obtain permission from the copyright owner who created the work. This can be a payment to the artist for the unfettered right to reproduce, distribute, and prepare derivatives of their work. Or, as mentioned, some NFT companies provide splits to the artists as a way to conserve their upfront cash and give artists an opportunity to bet on the come with the NFT company.
Method of Payment
NFT Companies may ask for the athlete to accept cryptocurrency, which you can ask for alternatively in US dollars, unless you want to take on the risk of loss or gain on the cryptocurrency exchange.
Rights
The NFT will ask for a right from the athlete to use the name and likeness, signature, etc. Be sure these rights are limited and specify it is a "limited" right.
Also, while Patrick Mahomes NFT collection was wildly successful, you will not see him in a Chiefs uniform but rather a plain red and yellow uniform. Most NFT Companies do not have a league or team rights, yet. I expect well-backed and networked NFT companies to begin obtaining rights to use league logos and jerseys. The Golden State Warriors, Washington Football Team, New Jersey Devils are a few of the teams that have rolled out NFT offerings. The NFL reportedly has circulated a memo to teams that it must obtain NFL approval first before negotiating rights with NFT Companies. And I presume those NFTs will be more valuable to collectors. At the same time, leagues are eyeing the market themselves, as NBA Top Shot is in beta mode releasing its own NFTs.
Team and League Considerations
Teams (and leagues) have various reasons to get involved in NFTs, most importantly fan engagement. But to obtain team or league rights for an individual collection will certainly affect the economics of individual deals.
An additional problem is that the truly collectible NFT is outside the grasp of the common fan. There's a balance to be struck between price, scarcity, and fan engagement that teams will need to come to terms with. If they were to offer a tiered offering, just as they do in stadiums, it could give the fan from the bleachers, as well as the sidelines, access to engage with NFTs.
Recently, and illustrating this point, Candy Digital and MLB released a 2021 NFT Dodgers ring, with proceeds benefiting the Los Angeles Dodgers Foundation. The 1-of-1 NFT was auctioned off with a physical 2020 World Series ring and VIP experience at Dodgers Stadium. The second round featured an open NFT edition for a purchase of $20.20 each. This is an example of a tiered offering that I expect more of in the future.
For these reasons and more, it's better to be last to be good rather than first to be bad.
Jerome Fogel is a law partner with Fogel & Potamianos LLP, leader of the firm's Sports and Entertainment Practice, and member of the Sports Lawyers Association.
Disclaimer
This blog is provided for general informational purposes only and no attorney-client relationship with Fogel & Potamianos LLP is created. By using the blog, you agree that the information on this blog does not constitute legal or other professional advice. The blog is not a substitute for obtaining legal advice regarding a potential matter from a qualified attorney licensed in your state.