Florida Deems Professional Sports an Essential Service: What This Could Mean for The Return of Sports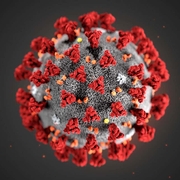 Rumors are swirling on when sports leagues will return to action. The most recent attempt by the Ultimate Fighting Championship (UFC) fell short. Last week, UFC's Dana White stated he was in the process of buying a private island to hold UFC events. This idea was vetoed by Disney (ESPN) executives shortly after White announced the idea. However, could his idea of a private island be replaced with the Sunshine State? World Wrestling Entertainment (WWE) recently announced that Florida has changed its stance and is allowing them to resume live filming of their show. This stems from Florida's Division of Emergency Management adding the following group to essential services, "Employees at a professional sports and media production with a national audience – including any athletes, entertainers, production team, executive team, media team, and any others necessary to facilitate including service supporting such production – only the location is closed to the general public." Could this decision open up the floodgates of sports leagues flocking to Florida to begin play again? Certainly, all professional sports leagues in the United States have a national audience, athletes and media teams that include service supporting such production. Thus, likely qualifying as essential services in Florida.
As Jack Baer of Yahoo! Sports wrote, Florida could now pave the way for some sports leagues to return soon. It has already been stated that Major League Baseball (MLB) is considering playing games in Arizona and Florida at their two Spring Training facilities; with players and teams practicing social distancing. The order issued by Florida could potentially allow for MLB games to begin in Florida sooner rather than later. Major League Soccer (MLS) announced that they are considering a tournament with select cities playing host. Florida could potentially play host to this as well. It has been circulated that the National Basketball Association (NBA) views Las Vegas, NV as the best place to host games once they decide to resume play. This is where the NBA currently holds their summer league games. However, could the intrigue of playing in Florida and starting sooner be more enticing? NBA Commissioner Adam Silver has stated that the (leagues who shut down first) i.e. the NBA, want to be among the first to restart so long as it is deemed safe by public health officials. Therefore, if it were deemed safe, Florida may make more sense. The National Hockey League (NHL) is also considering neutral site games when they return to play. Florida would have the rink space to do so, especially if the NHL decided to go straight into the playoffs. For now, the National Football League (NFL) continues to conduct business without interruption. Much to the dismay of teams and players, free agency occurred without interruption and the draft will proceed, in a virtual setting. There is some doubt that the NFL will start on time, but, that remains to be seen.
Risk/Issues:
With all of this said, allowing WWE to resume is very risky for Florida to do, especially, if it leads to other sports leagues following suit. Health experts have reinforced the necessity of social distancing to flatten the curve. The current pandemic is bigger than sports, and although we all want sports to come back, the safety of players, teams and the public should take precedence over all else. Obviously, any sport that returns in the near future will be without fans and only essential team personnel and players will be present. Another issue is having players agree to be quarantined for months, away from their families to complete seasons. Logistically, scheduling this many games for multiple leagues in one state and potentially at one facility would be difficult to do.
Forecast:
I suspect Governor DeSantis and the state of Florida will receive backlash for allowing WWE to resume. If UFC and other sports leagues make plans to restart their leagues in Florida, I suspect there will be further public outcry and concerns from health experts, rightfully so. Florida has been hit extremely hard by Covid-19 and is still weeks from their projected peak. I believe that most sports leagues will shy away from starting sooner in Florida and opt to wait for a safer start date. However, I do believe that WWE will proceed and if Dana White can get the blessing from Disney (ESPN), UFC will almost certainly begin operations in Florida as soon as possible. Since MLB was already discussing it, it wouldn't be a huge upset if they started play in Florida before other leagues return. It remains to be seen what the outcome of this order will be, however, as unpredictable as 2020 has been, it wouldn't be a complete surprise if other leagues at the very least explore the idea of resuming in Florida.
Dylan is a 1L at the University of New Hampshire Franklin Pierce School of Law. He can be reached at d.harriger@unhlaw.unh.edu