Breaking into the Sports Law Industry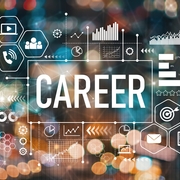 Breaking into sports law can seem challenging and overwhelming, but a commitment to developing one's skills and network will pay dividends in the long run. I offer you two reasonably simple ways to do this: attend the Sports Lawyers Association's Annual Conference and start doing some writing.
When I started my first semester as a 1L at Tulane Law School in the fall of 1989, I went straight to Gary Roberts' office. I told him that I chose to attend Tulane because of the school's reputation in sports law, something earned due to his efforts. Optimistically, I asked how I could break into the industry. Gary scoffed, as only he could do and within two minutes I was chased from his office with nothing to show for my initiative. But I was not to be deterred and continued to harangue Gary. Finally, as a 2L in 1991, his defenses wore down and he offered an opportunity: why don't you attend the Annual Conference of the Sports Lawyers Association? Little did I know that this invitation, extended to me and two of my friends, would shape our careers.
Gary promised that if we could get to Fort Lauderdale in March, the organizers would allow us to attend sessions for free in exchange for our support. Most importantly, Gary would make a few introductions to the speakers and attendees so that we could begin networking. Thus, three Tulane Law students drove from New Orleans to Fort Lauderdale for spring break. Instead of hitting the beaches in South Florida, we donned coast and ties and attended a conference with the industry's leading professionals. True to his work, Gary generously made introductions to some of the most influential sports lawyers in the country. My friends and I greatly appreciated his efforts and were surprised that these individuals would take the time to speak with students, offering advice and encouragement as we asked questions about breaking into the industry.
For the past 29 years, I have done my best to attend these conferences—both to further my own network and learning as well as to repay the kindness that was shown to me. The Sports Lawyers Association's Annual Conference is unique in that there is a true commitment to networking and a willingness for everyone to connect with those launching their careers in the field. No one achieved their success without strong mentors, and we are all happy to help out the next generation.
Another way to develop your skills as you embark on a career in sports law is to write. Find an aspect of the field that interests you and start reading and writing—as much and as often as possible. There now exists a mechanism to do this that we never imagined years ago—blogging. Anyone can do this: read, interview experts, think, and then write something of note. Over the decades of advising students, I have found there to be a tremendous willingness of those in sports law to speak with students interested in doing some writing—especially when they are not being asked for a job.
As luck will have it, the Sports Lawyers Association has a perfect opportunity for you: contribute to the newly revised Blog of the Sports Lawyers Association. This latest version of the blog seeks to become a valuable resource for all within the world of Sports Law. As a product of the SLA, the blog will be promoted to its members and read by industry leaders. We need contributors who are willing to spend some time writing for us.
Anyone is welcome to submit a blog post, from SLA members to law students. We're seeking insightful commentary on the intersection of law and sports and the best posts are those that combine the law with some insight into how it may impact things moving forward. There is no prescribed length of submission, but in general, we find between 500 and 750 words is best. There will be an editorial committee that will make all decisions on blog submissions, and for now, email thesportslawblog@gmail.com directly.
So, as you think about starting a career in sports law, there are three specific ways to get started—1) become a member of the Sports Lawyers Association; 2) attend the annual Sports Lawyer Association's Annual Conference and; 3) contribute to the our blog. Start shaping your future today.