The Sports Law Blog comes to SLA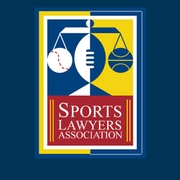 In 2003 the Sports Law Blog was launched and over 16 years became one of the most well respected and influential blogs in the country, providing insight and commentary on the nexus of law and sport. Many of our contributors are now household names in the field of sports law. Yet, the blog itself began to lose some momentum. When we announced we were shutting it down in March, the response was overwhelming and offers to host it began to trickle in.
We are thrilled to announce that the Sports Law Blog has found a new home--with the Sports Lawyers Association. There has been considerable overlap between the Sports Law Blog and Sports Lawyers Association with many editors and contributors playing an active role in the premier association for sports lawyers. While the new version of this blog is going to evolve over time, we are thrilled that the archives of the Sports Law Blog will remain.
Stay tuned for news about the future of this blog, but know that we remain committed to providing you with valuable insight from the most influential sports lawyers in the country on current topics. And thank you to the Sports Lawyers Association for being such a valuable resource for so many and helping our blog move into the future.