SLA Then, Now and Tomorrow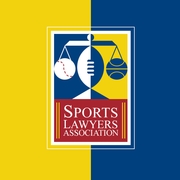 Podcast: SLA Then, Now and Tomorrow
Featuring:
Nona Lee, SLA Past President and Executive Vice President, Chief Legal Officer, Arizona Diamondbacks.
Bobby Hacker, SLA President and Attorney, Robert A. Hacker Attorney at Law and Sports Media Consulting.
Hosted by: Matt Mitten, Former SLA President, Executive Director, National Sports Law Institute and Professor of Law, Marquette University Law School.