Are NFTs Securities? Examining the Ongoing Dapper Labs 'NBA Topshot' Case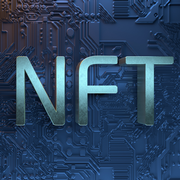 Are Non-Fungible Token ("NFTs") securities? That question does not have a one-size-fits-all answer but is currently being determined in the Friel v. Dapper Labs, Inc. et al., case in the Southern District of New York.
This case will determine how sports leagues, athletes, and other stakeholders in the sports industry consider NFT partnerships going forward. Cryptocurrency and NFTs have already diminished in the public eye ever since multiple cryptocurrency exchanges, including FTX, which was previously the naming rights sponsor of the Miami Heat's arena, went bankrupt. However, these evolutionary technologies are likely here to stay and will become a part of our everyday lives.
Whether a team, brand, or athlete is interested in partnering with an NFT or crypto-related platform, there are several legal considerations one must consider, including but not limited to securities laws, including section 17 of the Securities Act of 1933's anti-touting provisions, endorsements under FTC advertising guidelines, and the Securities and Exchange Commission's ("SEC") past crackdowns on crypto-related celebrity endorsements. Further, it's important to examine the terms of service of a cryptocurrency or NFT platform and beware of any rights you may be signing away, such as your name, image, and likeness, as well as understand what the underlying rights you are acquiring when purchasing an NFT or cryptocurrency (e.g., do you own the underlying asset/metadata, the intellectual property of .jpg picture, video, or other artwork associated with the unique blockchain identifying code, or both?)
The discussion below will examine the key issue in the Dapper Labs case: whether its NBA Top Shot NFT Moments are deemed unregistered securities. Additionally, this blog post will discuss if individual players could be liable for promoting NBA Top Shot.
Could Individual NBA Players Be Liable?
While the NBA, National Basketball Players Association ("NBPA"), and no individual players are party to the current lawsuit, that is not to say any of those parties could not be included in a separate lawsuit pending the decision in this case. Article 28 of the NBA Collective Bargaining Agreement provides the NBA with "Media Rights" to license and distribute any media format, which is one of the NBA's most lucrative revenue streams. Section 1 of Article 28 provides:
"The Players Association agrees that the NBA, all League- related entities (including, but not limited to, NBA Properties, Inc. and NBA Media Ventures, LLC) that generate BRI, and NBA Teams have the right during and after the term of this Agreement to use, exhibit, distribute, or license any performance by the players, under this Agreement or the Uniform Player Contract, in any or all media, formats or forms of exhibition and distribution, whether analog, digital or other, now known or hereafter developed, including, but not limited to, print, tape, disc, computer file, radio, television, motion pictures, other audio-visual and audio works, Internet, broadband platforms, mobile platforms, applications, and other distributions platforms (collectively, "Media")." NATIONAL BASKETBALL ASSOCIATION-NATIONAL BASKETBALL PLAYERS ASSOCIATION COLLECTIVE BARGAINING AGREEMENT, Art. XXVIII, Sec. 1 (2017) [hereinafter "NBA-NBPA CBA"].
Section 2 of Article 28 goes on to provide players with no legal remedies with respect to the use of Media and provides:
"The Players Association, for itself and present and future NBA players, covenants not to sue (or finance any suit against) the NBA, all League related entities (including NBA Properties, Inc. and NBA Media Ventures, LLC) that generate BRI, and all NBA Teams, or, any of their respective past, present and future owners (direct and indirect) acting in their capacity as owners of any of the foregoing entities, officers, directors, trustees, employees, agents, attorneys, licensees, successors, heirs, administrators, executors and assigns, with respect to the use, exhibition, distribution, or license, in any or all Media, of any performances by any player rendered under this Agreement or prior collective bargaining agreements, or under Player Contracts made pursuant thereto; provided, however, that this Section 2 shall not apply to any Endorsement, as defined in Section 3 below, any Unauthorized Sponsor Promotion, as defined in Paragraph 14(c) of the Uniform Player Contract, or any action of the Players Association pursuant to Section 3 (f) below." See NBA-NBPA CBA, Art. XXVIII, Sec. 2 (2017).
While the NBA and NBPA entered into a blanket licensing agreement on behalf of all NBA players to license the content, in which the profits are likely evenly distributed to all NBA players, some NBA players have entered into separate agreements to be ambassadors and promote NBA Top Shot and Dapper Labs. For example, Josh Hart, Terrance Ross (who promoted NBA Top Shot on the Orlando Magic's official Twitter account), Terry Rozier, Kevin Durant (who became the face of NBA Top Shot in its national commercial), and countless other NBA players have promoted NBA Top Shot on social media.
In the past two years, multiple lawsuits have been filed against celebrities such as Kim Kardashian and Floyd Mayweather for endorsing unregistered cryptocurrency securities such as EthereumMax. The SEC also fined Kim Kardashian $1.26 million for promoting EthereumMax on social media and failing to disclose she was paid $250,000 to post about the EthereumMax token, which was deemed a security after its initial offering.
Could multiple players be targeted in a lawsuit if the players received equity in Dapper Labs or were paid to post about NBA Top Shot Moments, which are later deemed to be a security without disclosing they were paid to post on social media about the Moments? Potentially. If an individual player was the target of a lawsuit for touting the Moments, a player could try to bring in the NBPA and NBA as third-party defendants to indemnify the player. The player would likely have to argue that Section 2 of Article 28 is unconscionable and that the NBA, not the player, should bear any losses, should there be any. Section 3(c) of Article 28 states: "Any dispute regarding whether a use of any performance by a player is or is not an Unauthorized Sponsor Promotion shall be determined by the expedited System Arbitration process described in Paragraph 14(d) of the Uniform Player Contract." See NBA-NBPA CBA, Art. XXVIII, Sec. 3 (2017). Therefore, the player and NBA would likely have to arbitrate who would bear the defense/losses of any alleged misappropriation and touting of the Moments. As mentioned in the CBA's Media Rights provisions above, NBA players have no recourse to sue the NBA for media-related licensing disagreements.
Facts of Dapper Labs Case
Dapper Labs is a blockchain-based company that is known for its CryptoKitties, NBA Top Shot, NFL All Day, and UFC Strike NFT collections and its Flow blockchain. When NFTs started to take off at the end of 2020 and early 2021, Dapper Labs was uniquely positioned to enter the market. Dapper Labs launched an NBA Top Shot NFT marketplace beta version where fans and collectors could purchase NFT "moments" that are minted on Dapper Labs' Flow Blockchain, each with a unique serial number. The lower and scarcer the serial number and the bigger the "moment," the more rare and valuable the NFT was on the open marketplace where consumers could buy and sell the NFTs.
Each moment is a short video clip, with no audio, usually around 10 seconds long of a highlight play, such as a LeBron James game-winning shot or Giannis Antetokounmpo highlight dunk. The purchaser and owner of the NFT moments do not have any commercial rights to use the footage in the video clip that is associated with the NFT. Dapper Labs is licensed by the NBA, which grants Dapper Labs a limited license to repurpose NBA highlights (with no audio) in its NBA Top Shot products.
In the current lawsuit, Friel and other similarly situated individuals claim Dapper Labs violated securities laws by offering for sale to the public its NBA Top Shot Moment NFTs (the "Moments") without filing a registration statement with the SEC. The plaintiffs claim that as a result of Dapper Labs' issuance, promotion, and sale of unregistered securities, plaintiffs have suffered significant damages.
Dapper Labs' lawyers have argued that the Moments are not securities as they are more akin to traditional cardboard physical trading cards. "Basketball cards are not securities. Pokémon cards are not securities. Baseball cards are not securities. Common sense says so. The law says so. And, courts say so," Dapper Labs lawyer said. The Judge in the case did not buy Dapper Labs' argument in its motion to dismiss and has allowed the case to proceed.
The court will use the "Howey Test" to determine if the Moments are securities. The Howey Test, named after the Supreme Court decision in S.E.C. v. W.J. Howey Co., established a three-part test to determine whether a contract or transaction constitutes an investment contract. An investment contract exists when (1) is an investment of money, (2) in a common enterprise, and (3) with the expectation of profit to be derived from the efforts of others.
Dapper Labs argues that Moments are formed products that do not constitute an investment contract. "When Dapper sold its Moments, it was selling formed products not as part of capital fundraising but as products. This was not a capital investment drive, not an appeal to passive investors, but the sale of cards to collectors," Dapper Labs' lawyers said.
Friel and the plaintiffs have argued that Dapper Labs' actions of hosting the Moments on its privately-owned Flow blockchain directly impact the second and third prongs of the Howey Test. They argue that NBA Top Shot Moments, Dapper Labs' Flow blockchain, and Dapper Labs' FLOW tokens are inextricably linked in a way that leads investors to expect profits from the efforts of Dapper Lab's ability to maintain interest in its Flow blockchain, thereby making the Moments securities. The plaintiffs further allege that Dapper Labs is using the Moments as a scheme to stir up activity on the Flow blockchain and increase the value of the FLOW token.
Whether a court finds the Moments as securities or not, the product has drastically dropped in value. The speculative "investment" in digital trading card NFTs has lost much of its mass appeal as compared to its height nearly two years ago. The Dapper Labs case and resulting decision will set a massive precedent for what differentiates certain NFTs from securities – although the decision will likely be narrowly tailored and not conclusive for each individual NFT collection.
Therefore, it's crucial that athletes who are promoting a cryptocurrency or NFT or licensing their name, image, and likeness to an NFT project understand all of the risks involved and limit their liability to avoid a potential lawsuit. There will likely be a lot less cryptocurrency and NFT-related athlete endorsements and team-related partnerships with the fall-out of FTX, Celsius, other cryptocurrency exchanges, and NFTs cooling down.