Analysis: DJ Durkin's Future at Maryland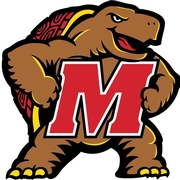 By: Cameron Miller
Maryland football coach DJ Durkin has been on administrative leave (with pay) from his position since August 12 – two days after an ESPN report revealed a "toxic coaching culture" within the Terrapins' program. A decision on his future may come as soon as the end of October. In advance of those developments, we briefly summarize the Maryland football program's turbulent last few months and detail the contractual implications of Durkin's potential dismissal.
The ESPN's August report was prompted by the death of Maryland player Jordan McNair, who suffered from heatstroke-like symptoms during a May 29 practice, and later died on June 13. Maryland then hired sports medicine consultant Rod Walters to investigate the circumstances surrounding McNair's death.
Walters' report, released in mid-September, showed that the football program's head athletic trainer who oversaw the practice at which McNair collapsed did not immediately render aid to McNair when he showed signs of exhaustion. Nor was McNair immediately placed in an ice bath—the recommended treatment for severe heatstroke. According to the report, over 30 minutes elapsed between McNair showing signs of heat exhaustion and his removal from the practice field. Another 40 minutes went by before a 911 call was placed, and another 30 minutes passed before an ambulance took McNair away. The trainer overseeing the May 29 practice, Wes Robinson, remains on administrative leave, as does Maryland head athletic trainer Steve Nordwall. Rick Court, the football program's head strength and conditioning coach, reached a settlement with the school after his abusive, demeaning treatment of Maryland's football players was chronicled in the ESPN report.
Durkin's fate remains unknown for now, but it is difficult to foresee him returning to College Park. A second investigation relating to his overall leadership of the football program is currently proceeding; the chair of Maryland's Board of Regents said in late September that that probe would be concluded "soon," but the Washington Post reported a final decision on Durkin's employment may not come until late October.
The likely question now is not whether Durkin will coach at Maryland again, but how his contractual relationship with the school will be terminated—for or without cause.
If Durkin were fired without cause (in the contract's language, in the "best interests of the University"), Maryland would owe the coach 65 percent of the base salary and supplemental income due over the remainder of the contract. Assuming the school moves on from Durkin prior to the end of the calendar year, he would be owed, at minimum, $3,347,500 in damages (and possibly more, depending on the date of termination). For reference, Maryland owed a roughly $2.6 million buyout to the football coach it fired before Durkin was hired.
Under his current contract, Durkin can be fired for cause (resulting in no liquidated damages) if he commits any of the following:
[M]aterial misconduct, which is wrongful, immoral (meaning inconsistent with the professional standards of conduct of an intercollegiate head football coach) or unlawful conduct which adversely affects the Coach's ability to meet the performance standards and performance commitment set out in sections 1 and 3 paragraphs of this Agreement;
A significant portion of the behavior complained of in ESPN's report came from Court, the fired strength and conditioning coach. However, Durkin and Court's close relationship—Court was the first staffer Durkin hired at Maryland—suggests the responsibility for the "toxic culture" also lies with Durkin. To the extent that Durkin instructed, encouraged, or tacitly permitted Court to verbally demean and physically threaten players, he could be terminated under this first prong. Durkin was expected to "devote his best efforts full time to the performance of his duties…with the desired goal of maintaining the high moral and ethical standards commonly expected of the Coach as a leading representative of the [athletic department]." The reported tenor of Maryland's football program was anything but "moral" or "ethical," at least with respect to player treatment. Durkin also is responsible for [e]valuating, recruiting, trainingand coaching the [t]eam's student-athletes to compete successfully in the Big Ten and the NCAA." Given the cascade of negative reporting on his leadership and team, it is difficult to foresee how Durkin can successfully recruit athletes to Maryland. In fact, the effects of the program's turmoil may already be showing: The quality of the school's 2019 recruiting currently ranks second-to-last in the Big Ten (5th in 2018) and 69th in the country (28th in 2018). Likewise, Durkin's contract requires him to "[r]ecruit[], recommend[] the employment of, supervis[e], and evaluat[e] the performance of the [t]eam's coaching staff. If it is discovered Durkin failed to properly supervise Court or any other football program staffers and that lack of oversight lead to the behavior outlined in various media reports, the coach faces further jeopardy. Though any or all of these provisions could form the basis of a for-cause firing, Durkin's biggest vulernability may come from language obligating him to "avoid[] inappropriately profane, discourteous, or insulting behavior towards student-athletes." The entire ESPN report can be reduced to precisely that behavior. Again, though, most of that behavior was credited to Court, who, in all likelihood, was acting at the direction of Durkin. But considering that one source told ESPN that Durkin and Court "[Are] the same. They use the same language," it is quite possible the ongoing investigation into Durkin will reveal similar conduct. Taken together, these findings may be sufficient to support a for-cause termination.
[R]epetitive unprofessional or unsportsmanlike behavior (provided Coach receives written notice of the same, and a reasonable opportunity to cure the first instance);
If Durkin is found to have failed to properly oversee Court or even engaged in the same type of demeaning, disrespectful, inappropriate conduct as his strength coach did, this second prong could be satisfied as well. However, such conduct would have to be "repetitive," and Durkin would be given an opportunity to amend his behavior. Any possibility of Durkin being given a second chance appears low at this point, so it seems unlikely he will be terminated under this prong.
[A] material act of insubordination or repeated acts of insubordination;
The media coverage on Maryland's football program nor the Walters Report have produced any evidence of insubordination on Durkin's part. Unless new facts are uncovered by the ongoing probe, it is unlikely that Durkin will be terminated for cause under this prong.
[F]ailure to substantially fulfill the material duties and obligations established in this Agreement (and provided that Coach first receives written notice of the same, and a reasonable opportunity to cure);
Similar to the second prong, the current investigation may evince support for a termination under this prong. But Maryland seems unlikely at this point to allow Durkin back into the program, and therefore any "notice" or "reasonable opportunity to cure" will probably never come.
[A] finding by the NCAA that you have committed a major violation of any Governing Rule, whether while employed by the University or during prior employment at another NCAA institution, or a finding by the NCAA that the Program committed a major violation of any Governing Rule for which you are culpable.
As of yet, there is no indication that Durkin's conduct violated any school, Big Ten, or NCAA. According to ESPN's August report, Durkin "encouraged" scholarship players to leave the program, but that alone does not violate NCAA regulations. The NCAA calls for all those involved with its members' intercollegiate athletic programs to exhibit "moral values must be so certain and positive that those younger and more pliable will be influenced by a fine example" (Bylaw 19.01.5), but this is simply aspirational language and not actionable if violated. Likewise, Maryland was to "protect the health of, and provide a safe environment for" its athletes and "provide an environment that fosters…safety…" (Bylaw 2.2.3)—but the NCAA provides no real recourse for athletes whose schools do not fulfill these expectations.
In short, Durkin's vulnerability to a for-cause firing is already substantial, and the evidence against him may grow as a result of the current probe into his overall tenure as Maryland's football coach. The stronger his ties to Court and his conduct, the greater jeopardy Durkin will face.
Termination is not the only avenue for the parties to sever their relationship. As the school did with Court, a settlement could be reached that would pay Durkin some, but not all, of the money owed to him over the remainder of his contract. But that does not appear to be Maryland's endgame: Given the school's now-weeks long investigation into Durkin's leadership, it would appear to be seeking as much ammunition as possible for a for-cause termination—a move that would save the school several million dollars.
Cameron Miller is a 2016 graduate of Stanford University and earned a Master's in Sports Law & Business from Arizona State University in 2017. He is the Sports Lawyers Association's Research Assistant and is a first-year law student at Georgetown University.